ODD SHAPES
-4-
"FANS"
A return to China for some shapes that emphasize the topic of the deck.
Chinese fans have a long history. Around 2002 the AAA playing cards company has published 2 decks, both in a small edition of 1000 only, that show a total of 112 fine examples of old or antique fans.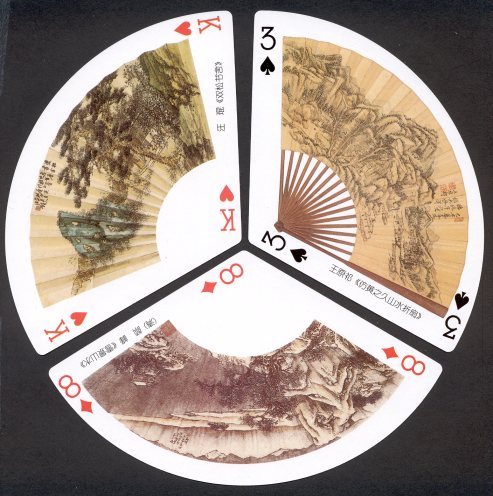 In China there are two sorts of fans: a foldable one and a smaller solid one.
These "lady fans" shaped cards were published in a limited edition of 600 decks only. There are two different decks. One with classic designs and one with modern designs.
A last "fan-shaped" deck, that was also published in China in an edition of 700 decks only.
---
-1- -2- -3- -4- -5- -6-
XPOHOME
---