A COMPARISON OF SOME QUEENS & JACKS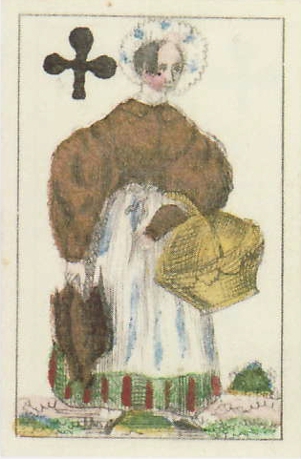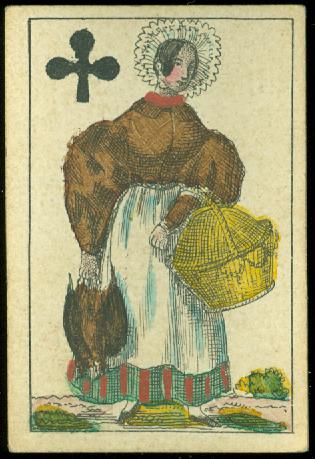 In the book the head-dress of the women on the Queens of Clubs and Spades is described as being typical for housemaids from Lübeck.
Also the dress with the red, round and wide half-sleeves, connected with the narrow, white lower sleeve, seems to be typical wear for Lübeck women.
These last details are clearly visible in our deck, but nearly lost in the Kinderkarten I deck.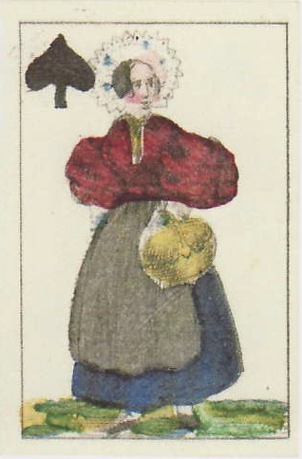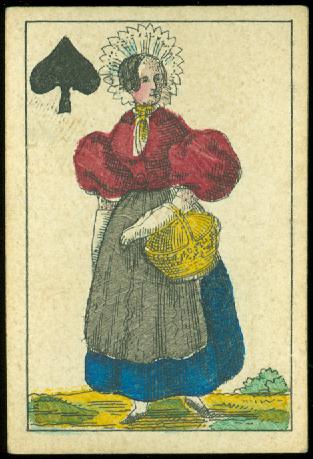 Although probably more detailed in design, we now at least have an idea of how our missing queen of diamonds would have looked like.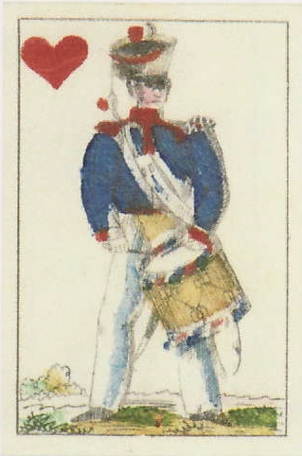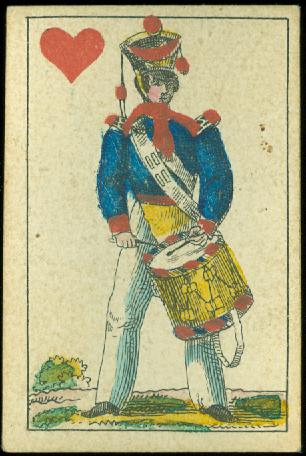 At the soldiers the loss of detail in Kinderkarten II is clearly visible
and the fact that the deck was printed on different stones also evident.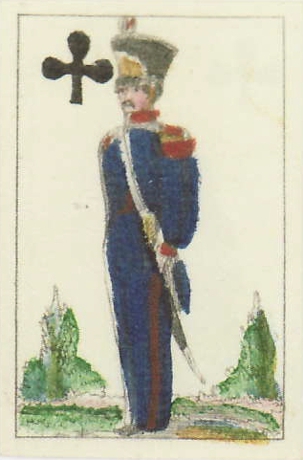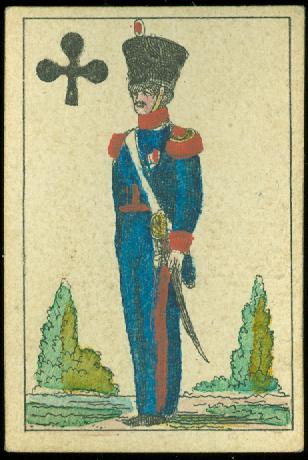 In their book the authors identified this soldier here below as German, from around 1850.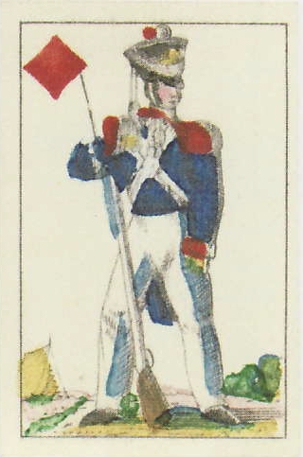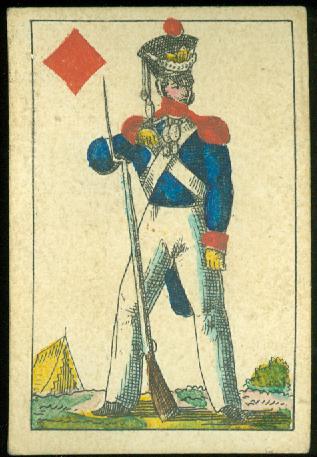 -1- -2- -3-
KINDERKARTEN I
or
BACK