AFRO-AMERICAN PLAYING CARDS
-7-
There's not much information about this deck on the box and joker. On the bottom of the box it says "made in USA", but no name of the printer is given. The publisher was apparently called "Cards of Colour" and located in Chicago. This name is also on one of the sides of the box. On the inside part of the top flap copyright on the face cards and jokers was claimed in 1992.
However, in one of the Facebook groups about playing cards I was pointed to an article in the Chicago Tribune of January 30, 1994 about this deck. It starts with: "Jomita Pollock, an African-American homemaker and former legal secretary, was tired of playing cards with traditional white jacks, queens and kings, all decked out in European finery. So she created Cards of Colour." Still, the design of the courts is based on the International pattern. There is a suicide king and 2 one-eyed jacks, but all faces are black and the dresses are colourful. Apparently the courts are based on paintings by the Chicago artist Melvin King. "The backs are decorated with a pattern from a ceremonial cloth from Cameroon. The diamonds are masai warriors. Clubs sport various skin tones, representing the many shades of black. Spades are Egyptian royalty; hearts are a nod to contemporary African-American style."

The design of the jokers is simple. The BIG Joker is printed in black and the LITTLE Joker in pink. A symbolic use of colour?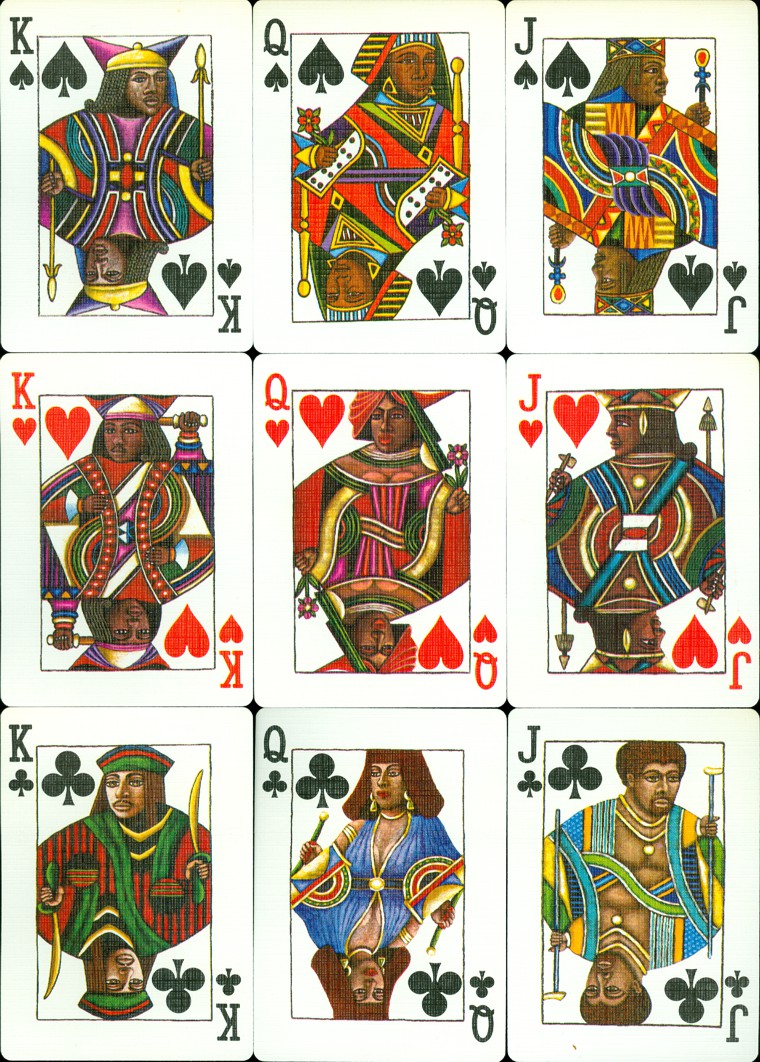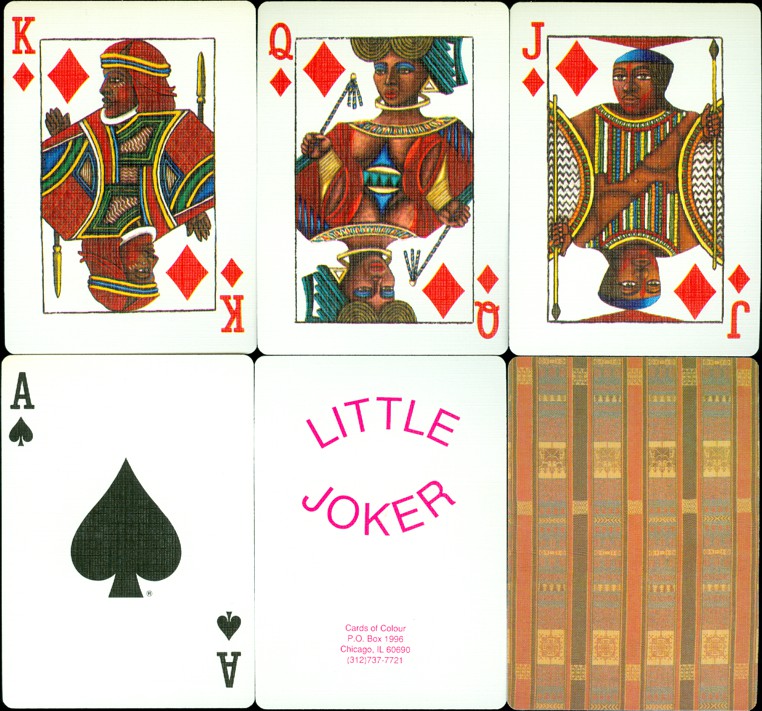 -0- -1- -2- -3- -4- -5- -6- -7- -8- -9- -10-