D Xpo CM SPECIAL
---
-4-
K (King)
The international or anglo-american pattern is probably used all around the globe nowadays. Carta Mundi sells this pattern in any country that they do business with. All the jokers here below were printed in Belgium.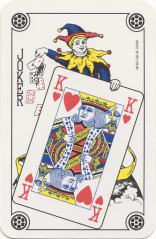 Standard "K" (here with 7 thick dots)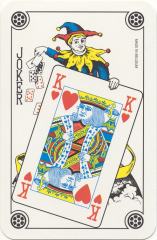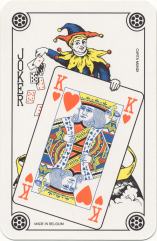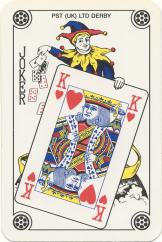 Note: middle above is printed in orange. Not a coincidence, the backs and
the 2 "red" suitcolours of the (advertising) deck are printed in orange too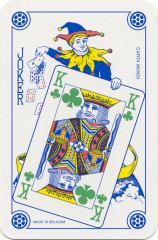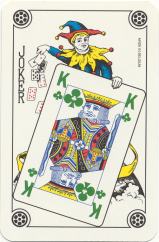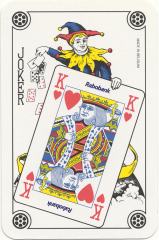 Below on the right: also has a line of 3 dots embossed in each corner
Hard to see on the scan, but good to feel for the blind people.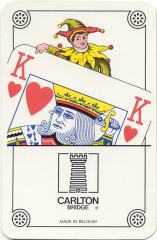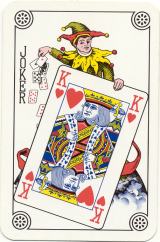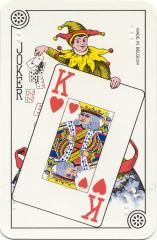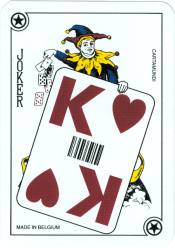 We'll continue with more "pattern" cards on the next page.
---
JOKER EXPO'S
---