Februari 17
Today another transformation deck, that I haven't shown on the DXPO site. Just because it was bought before 2004. In fact a year earlier, during the Moules-Frites festival in Lille, France. It was our first original transformation deck. Miriam got excited when she spotted this deck and an antique French costume deck. The lady who was selling them knew her cards, so they didn't come at a bargain price. But the decks came in their original boxes.
The deck is known as Jeanne Hachette and it was published by B.P. Grimaud from Paris around 1850. The deck was designed E. Le Tellier and printed by the Imp(rimerie) Marie Fs from St. Denis, a town close to Paris. The cards are rather large (71x103mm), have a plain pink back and gold corners. The transformation decks were designed to amuse people and were also known as "cartes à rire". So I hope that the designs will bring a smile to your face too.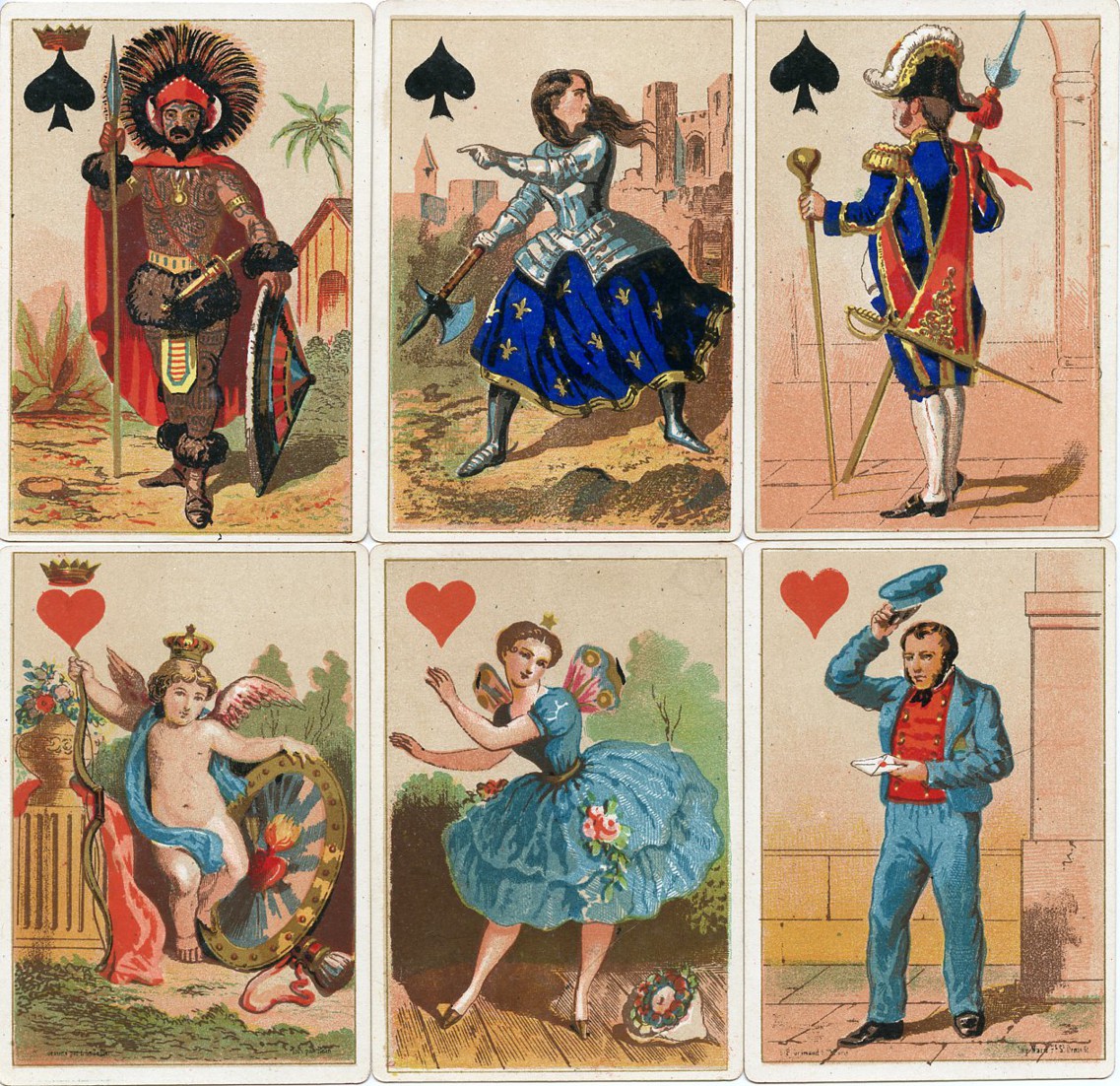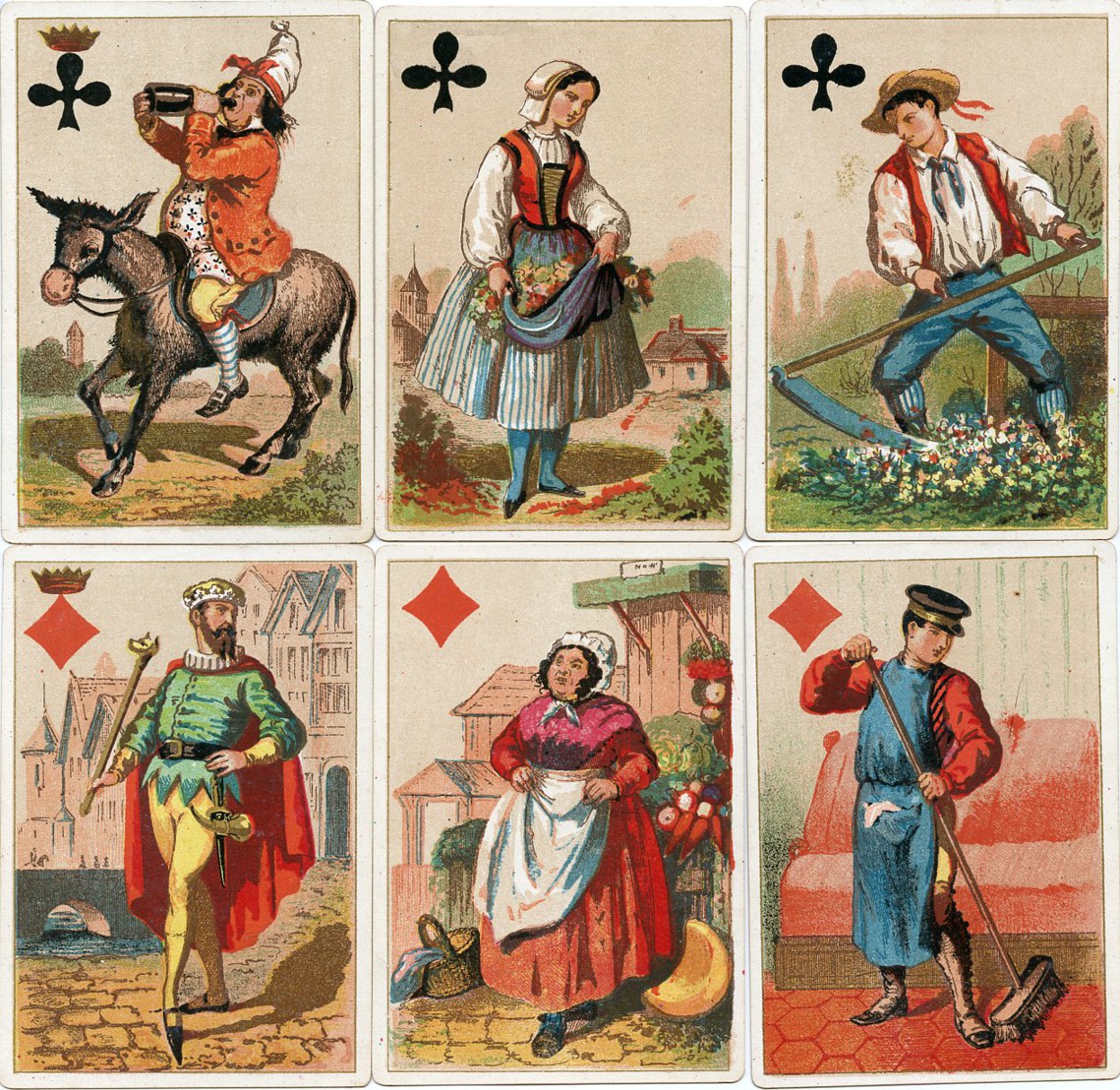 CLICK THE ACE TO SEE THE PIP CARDS OF THAT SUIT.