---
the JOKERS of the
SPEELKAARTENFABRIEK "NEDERLAND"
---
-2-
the company jokers
From ca 1932 the rolls were turned with the next joker. A jester plays with a monkey instead of the other way around.
company joker IV.
An earlier version has four stars in the corners and no borderline.
---
Company joker V.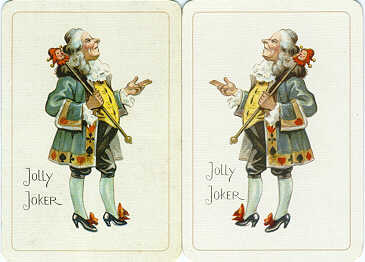 The joker that comes with the Neerlandia decks (sometimes together with a monkey joker).
The one on the left is a rare mirrored version of the company joker V. It comes with the Neerlandia "B" deck (SN19). With the Neerlandia "C" decks sometimes this joker appears without text.
---
company joker VI & VII
(late 1950's)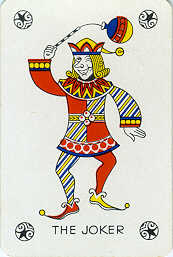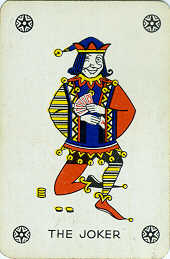 ---
company jokers VII and VIII.
These last 2 company jokers are used since ca 1959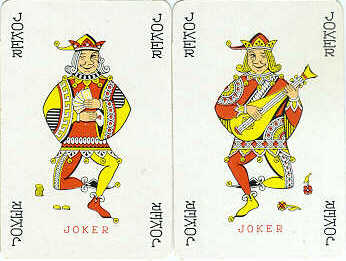 They both come in one deck
---
standard company jokers -1-


JOKER XPO'S

special company jokers


special advertising jokers
---