PIN-UP'S & EROTICA
-20-
This deck was printed in Italy by Dal Negro from Treviso and published by Stampa Alternativa/Nuovi Equilibri from Viterbo in 2003. The deck shows the erotic work by the renowned Italian cartoonist Jacovitti. We have personally enjoyed his typical style and humor in comics like Zorry Kid and Coco Bill in the early 1970's. This style and humor can be found in this erotic deck too. The deck was published as a set, consisting of 2 decks and a book, in which the whole deck is shown and each of the card designs in large on each page. The introduction is written by Gianni Brunoro , but is in Italian only.

CLICK THE ACE TO SEE THE PIP CARDS PER SUIT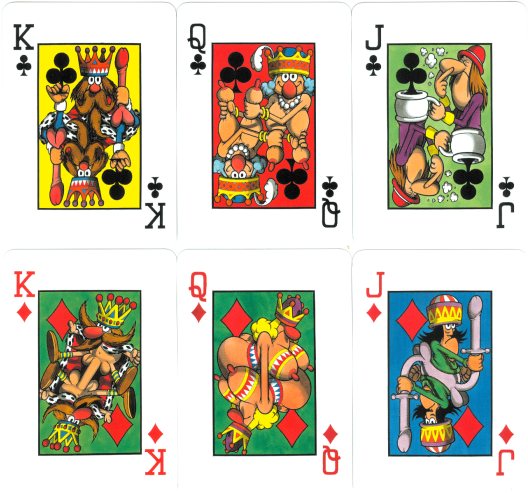 The deck consists of 52 cards, 2 jokers and a bridge score card.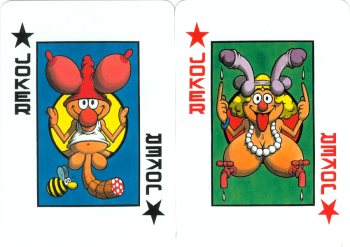 The design on the front of the box is the same as on the cover of the accompanying book. On the back of the boxes is the back design of the cards.