PIN-UP'S & EROTICA
-12-
This deck was printed in Italy and published in the US as the "Canosa Erotic Deck" by the Cortina Art Gallery from Milan in 1979. The deck was designed and drawn by Pier Canosa. The limited edition consisted of 2000 double sets, of which 750 were numbered and specially signed by the artist for the US. This is one of the numbered and signed decks (see the colophon card). The erotic artwork is double imaged on the courts and some of the numbercards.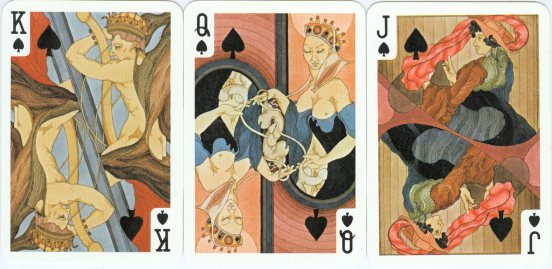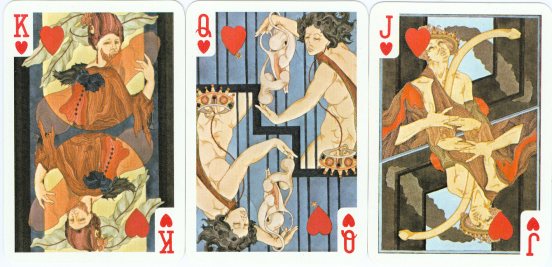 CLICK THE ACES TO SEE THE PIP CARDS PER SUIT.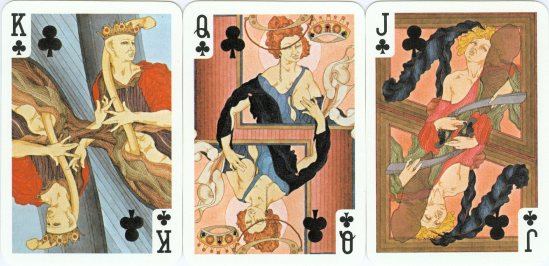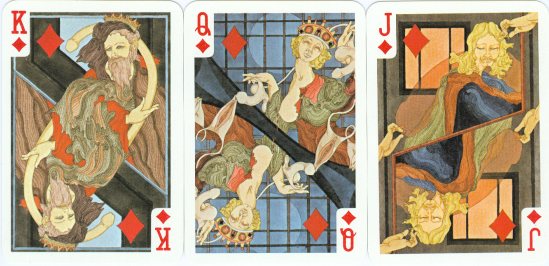 The deck consists of 52 cards and 2 (similar) jokers and a numbered and signed colophon card.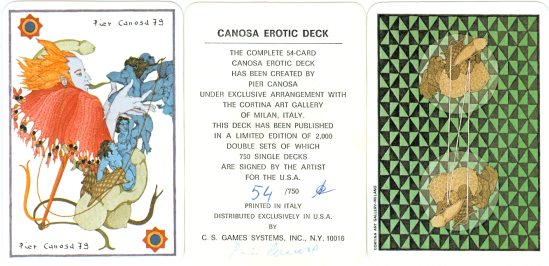 The front and back and both long sides of the box are similar in design and text.