PARIS WORLD EXPOSITION 1900
-2-
The exposition was opened on 14th April, 1900 by Alexandre Millerand, Socialist Minster of Trade. He ended this speech in a solid socialist tradition with: "Work, you are our liberator! It is you that ennobles us, consoles us. Ignorance and evil flee before you. You will liberate mankind from the bondage of darkness!".
And there was a lot of work to be done before the opening of the exhibition. In less than 3 years the sites need to be prepared and palaces, pavillions, attractions and special transportation to be build.

Here below: the German Palace, The Palace of Monaco, the Palace of the Slate Quarries of Anger and "Old Paris".


The magnificent buildings from preceding world expositions in Paris - the Eiffel Tower, the Trocadero and the Machine Hall were succeeded by a diverse architectural panorama in 1900. The strong increase in the number of themes to be exhibited and participating nations resulted in a collaboration between a large number of architects and prevented the exposition from focussing on any one particular architectural style. In addition to the two palaces of art, the monumental entrance portal by René Binet, the assembly room installed in the Machine Hall, the Palais de l'Electricité and the Water Palace (Chateau d'Eau) were extolled as architectural attractions of the world exposition.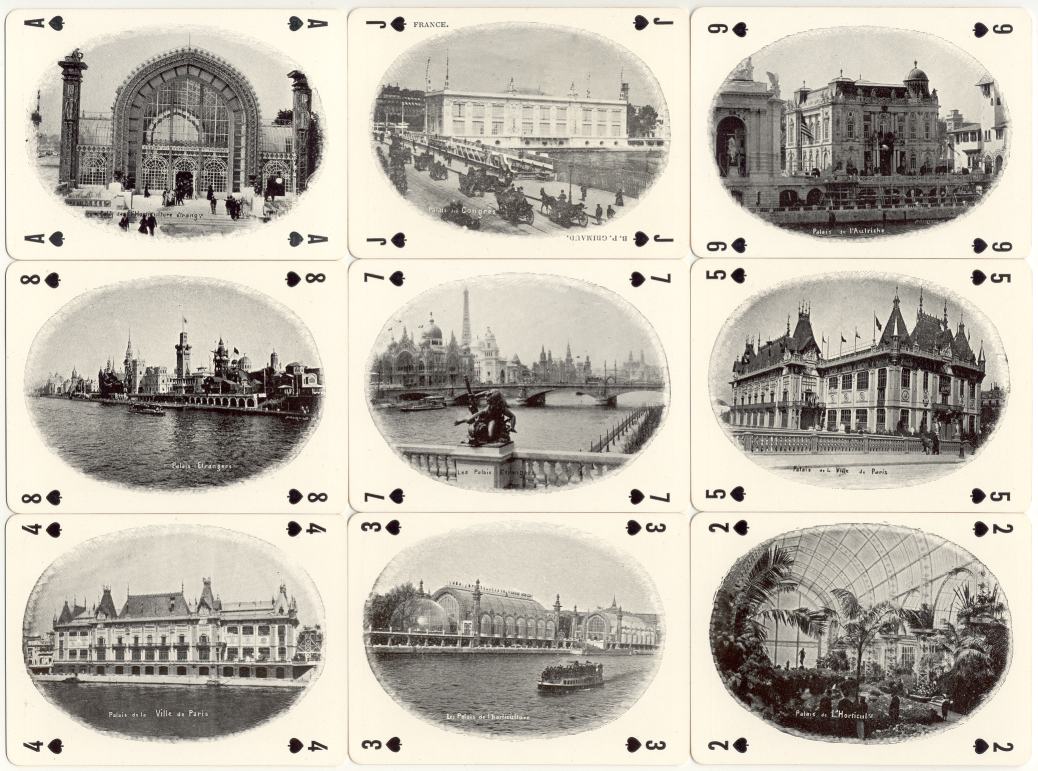 Top row: the Palace of Foreign Agriculture, the Congres Palace and the Austrian Palace.
Middle row: two views of the Foreign Palaces, and the Palace of the City of Paris.
Bottom row: Palace of the City of Paris and the outside and inside of the Palace of Agriculture.