DEATH ON DRUGS
This deck was made in China and published in the US by Weedon Enterprises from San Louis Obispo, California, around 1985. The deck deals with all kind of drugs, from alcohol to angel dust. Each suit gives an insight into one of the aspects of each drug, as shown on the aces here below. The same graphic design is used for each denomination, but as the information is different and relevant we'll show all the cards. The pips can be seen per suit by clicking the aces.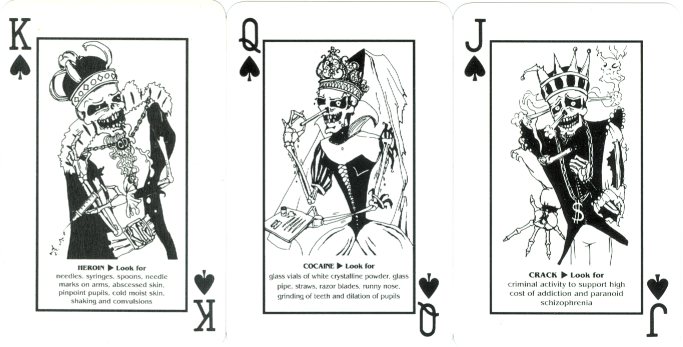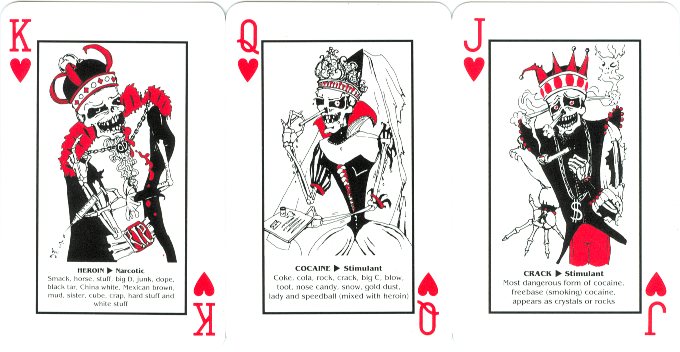 CLICK THE ACES TO SEE THE NUMBERCARDS PER SUIT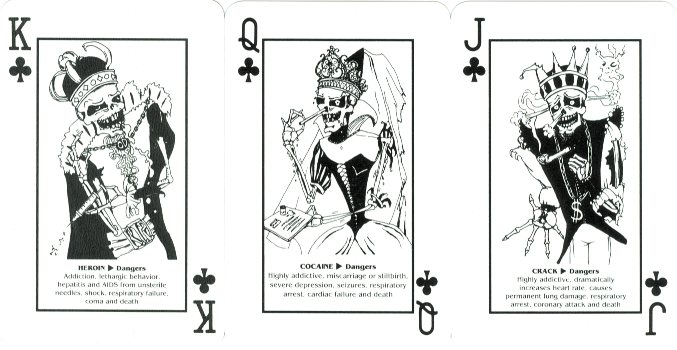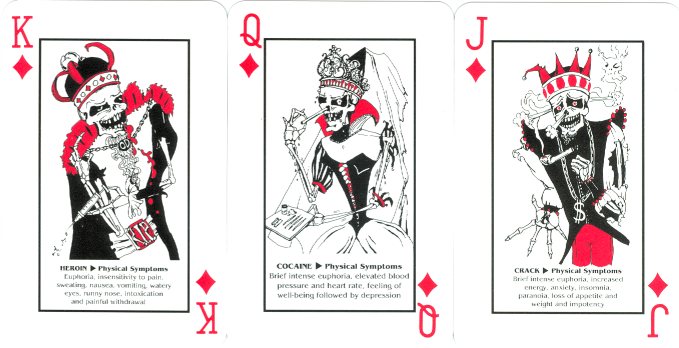 The deck consists of 52 cards, 2 similar jokers and one extra card.