BONGALLA PLAYING CARDS, "the MULLENNIUM DECK"
The deck was published in Australia by Zen Productions as "Bongalla, the Mullennium Deck", probably around 2000. It's obviously a pro-use deck for marihuana. The regular suits have been replaced by plants, bongs (water pipes), joints and leaves.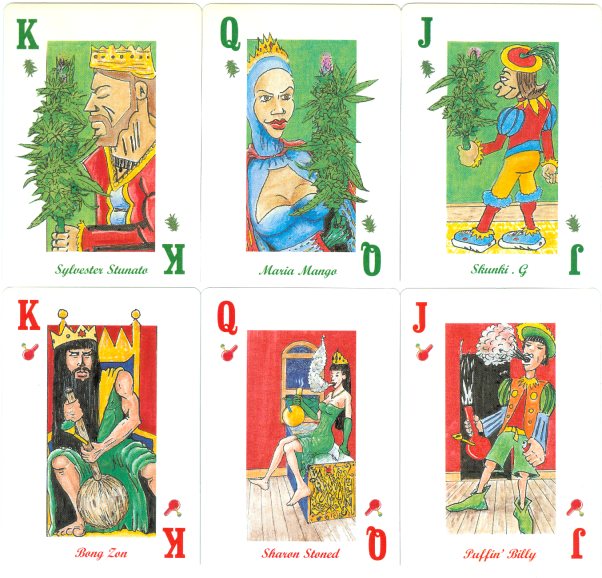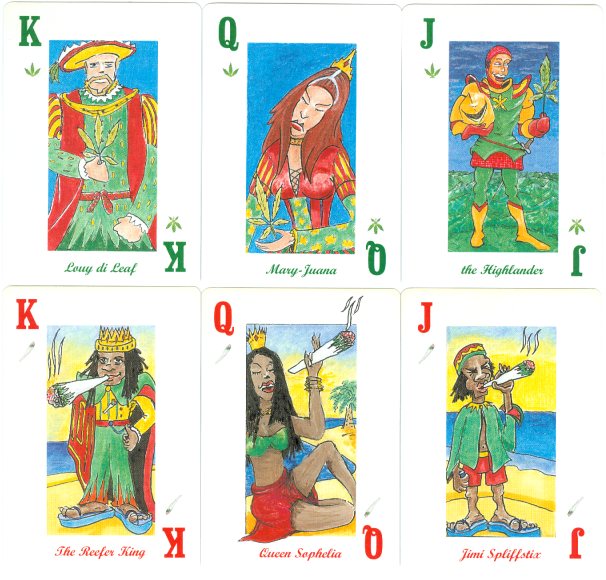 The deck consists of 52 cards and 2 jokers. It comes with a leaflet.