THE HEMP CULTURE PLAYING CARDS
The deck was printed by a small printing firm from Fremont (Seattle) in the US and published in Canada, Denmark, the Netherlands and the US by Laurence Cherniak in 1998. Each card has a different photo-collage, all referring to the production and use of cannabis, weed or hashish. The deck comes with a booklet. Laurence Cherniak has been writing about the subject since 1974 for magazines like High Times and has written several books himself about hashish and marihuana. The deck deals with no other drugs than cannabis derived products.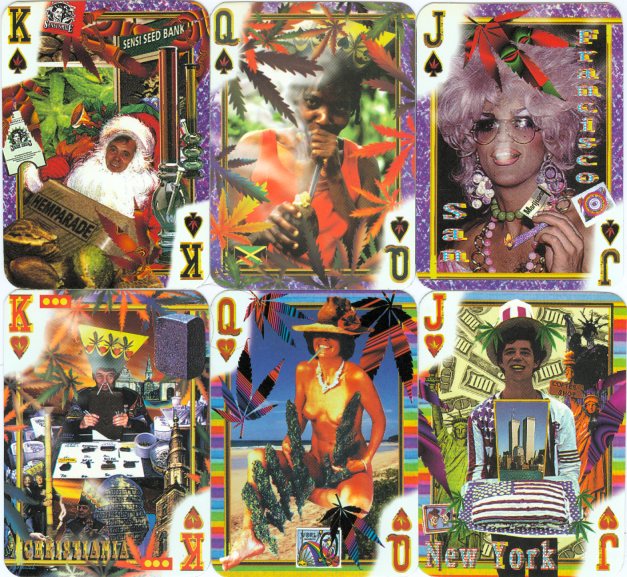 CLICK THE ACES TO SEE THE NUMBERCARDS PER SUIT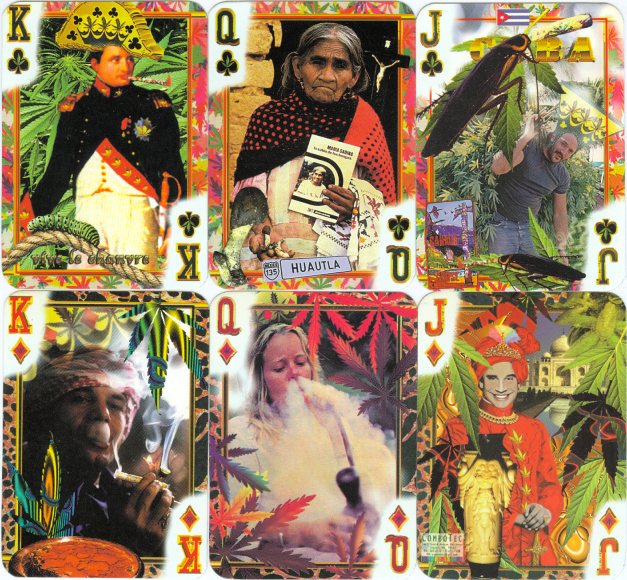 The deck consists of 52 cards and 2 jokers. It comes with a booklet.