TRIP TRAP
The "Trip Trap" deck was printed in the US and published there by Spenco Corp. in the 1970's. Although the colorful designs in alternative 1970's style would suggest a pro-use deck, the texts on the courts and aces definitely point the other way, although in a very humorous way. The pips all show a different drug, with information about that specific drug.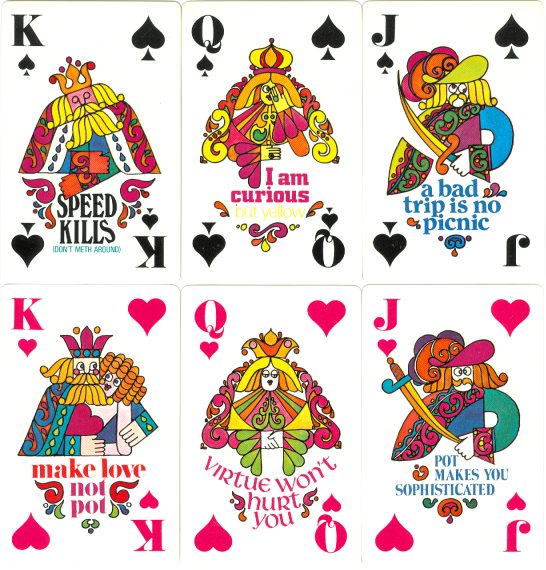 CLICK THE ACES TO SEE THE NUMBERCARDS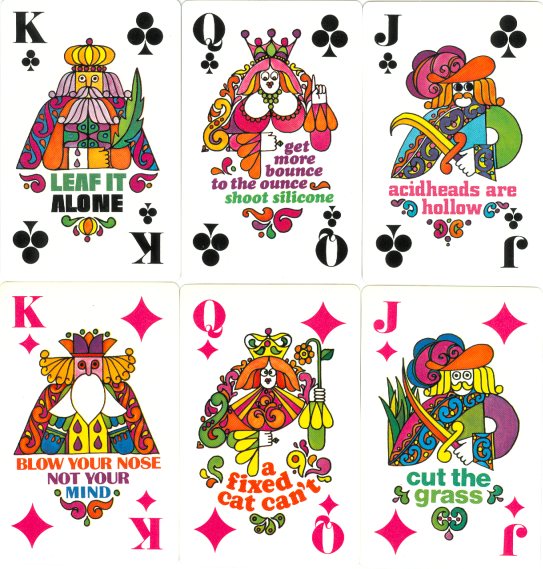 The deck consists of 52 cards and 2 jokers. It has solid gold edges!