August 2023
Last month I talked about a package with 4 decks, of which I showed one as Deck of the Month then. Here's another one. This deck was the reason to buy a lot of 3 decks, formerly owned by Dudley Ollis. The deck had been on our wish list for many years, but we had never seen it offered before. The auction house only showed pictures of one of the other decks, but from the description it was clear that this deck was part of the lot too.
No, the deck doesn't have jokers, but for me these figures were what had always attracted me in this deck. The auction description of the lot of 3 Daveluy decks spoke of jesters on the jacks in one of the decks. Daveluy has only produced one deck, for which this description of the jacks fits. It's mentioned in the book about the Daveluy family by Biebouw, Clays, Cremers, D'hondt & Smet (2004) on p143 as Daveluy 15, "double figured deck with historical figures and Jacks as jesters", printed in chromolithography and dated as c1850. The courts are shown on p144.
The deck here is probably a later edition, c1870? When compared with the chromolithographic version in the Daveluy book there are a small differences in the designs and colouring of the figures and a different type font was used on the courts. Also the suit sign of the clubs has a different design, but the main difference is that this deck here was printed in colour lithography. The faces are printed in a uni-colour and lack the blushes and soft shadow accents of the chromo version.
Oh well, this deck keeps me more than happy for now, but with my preference for chromolithography I'm sure that I'll keep my eye out for that version too.
The kings and queens show historical figures.
| | | |
| --- | --- | --- |
| | | |
Marie de Bourgogne (Mary of Burgundy) lived from 1457 to 1482. In 1477 she married Maximilian of Austria and became Duchess of Burgundy until her death. She was the mother of Philip the Fair, who was the father of Charles Quint (see KD).

Godefroid (Godfried in Dutch) of Bouillon was born in Boulogne-sur-Mer in 1060. From 1089 on he was Duke of Lower-Lorraine. He was one of the leaders of the First Crusade, during which Jerusalem was conquered in 1099. He refused the title of King of Jerusalem and died there in 1100.
In the Daveluy book the aces were not shown and as we had never seen this deck on offer, they were a pleasant, delicate surprise.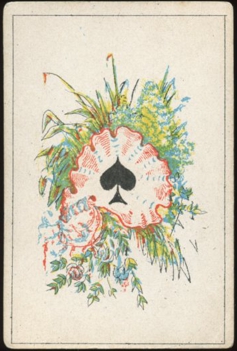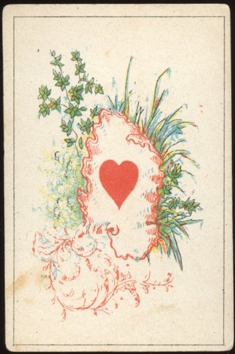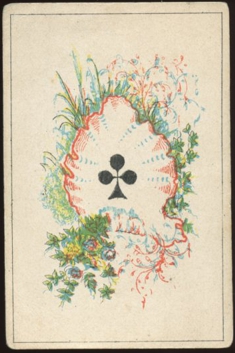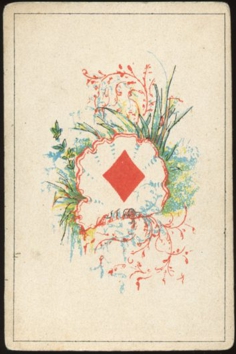 Jean I doesn't refer here to John I King of France, as he only lived for 5 days after he was born in November 1316 and this chap seems to have lived much longer. This Jean I was born in 1252 and was the Duke of Brabant from 1267 on and Duke of Limburg from 1288 on. He died in 1294.

Richilde was born around 1020. She had a full life and married 3 times. By marriage she became Countess of Henegouwen from 1051 to 1076 and Countess consort of Flanders from 1051 to 1070. In 1082 she went on a pilgrimage to Rome, but underway Arnold I of Chiny tried in vain to abduct her. She died in 1086.
Marguerite d'Autriche (Margaret of Austria) was born in 1480 and had a bit of a tragic life. Brought up to be a queen of France, she ended up marrying John, Prince of Asturia, in 1497, who died 6 months later. Another political marriage in 1501 with Philibert II, Duke of Savoy, followed, but he died in 1504. From 1507 until her death in 1530 she was Governess of the Habsburg Netherlands.

Charles Quint (Charles V) was born in the County of Flanders in 1500. By heritage he acquired numerous titles and realms: Emperor of the Holy Roman Empire (1520 - 1558), King of Spain (1516 - 1556), Duke of Burgundy (1506 - 1555), King of Naples and Sicily, Duke of Milan (1516 - 1554), King of the Romans (1519 - 1530) and Sovereign Archduke of Austria (1519 - 1521). He died in 1558.
The kings and queens are all named and have reigned in the Belgian and Dutch regions at some point in time between 1020 and 1558, a period which could be roughly described as the Middle Ages. Their background designs, which are almost typical for Daveluy decks, show castles and palaces. The jacks have no name and show jesters. Here the background is used to depict churches. As the depicted courtly figures are all from the medieval times, it could be that these jacks refer to the Carnival feast, which also had its roots in the Middle Ages. Spring festivals were seen by the Roman Catholic church as having heathen roots in earlier centuries and different cultures, which should be banned or brought under Roman Catholic rules. A feast like the so-called "Jesterfeast" in France, which was mentioned and described in books from the last quarter of the 12th century, was initiated by the church. During a short period the lower clericals changed position with the higher clericals.
But whatever the reason for the presence of these jester jacks may be, for me they make this deck a bit more non-standard when compared with other Daveluy decks.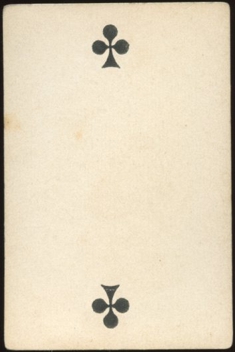 The deck consists of 52 cards.
Sadly it came without the box.