March 2021
| | |
| --- | --- |
| Because we already had a deck by this artist and his style is so recognizable, I had to check and see that it wasn't in the collection yet before bidding on this double-deck on the French eBay. I won, but it didn't come cheap. Fortunately my "playing cards pot" was well filled. | |
The deck has an extra card, that gives the names of the printer, the publisher and the artist. However, it doesn't give a year of publication. The seller believed it to be from the 1960's. Researching the deck turned out to be more difficult than expected. On line neither the WOPC nor the WWPCM site mentioned this deck or our first deck. The name of the printer was easy: l'Imprimerie du Compagnonnage in Paris. Researching the S.C.A.C. wasn't rewarding. There's the Service de Coopération et l'Action Culturelle, a French organization for cultural cooperation and development with third world countries working from the French embassies. But -looking at the designs- the company must have had something to do with maritime affairs and fishing.
Jean Picart le Doux (1902, Paris - 1982, Venice) was a painter and tapestry maker. On the file card we had dated our first deck, titled "Les Quatre Saisons" as 1983. This date sounds a bit odd in view of his demise in 1982, but according to the extra card it was republished as a tribute to the artist. The first publication of the deck was in 1964. That makes it more probable that this S.C.A.C. deck also dates from the 1960's, but it's still a guess. However, the designs are delightful, so...... enjoy!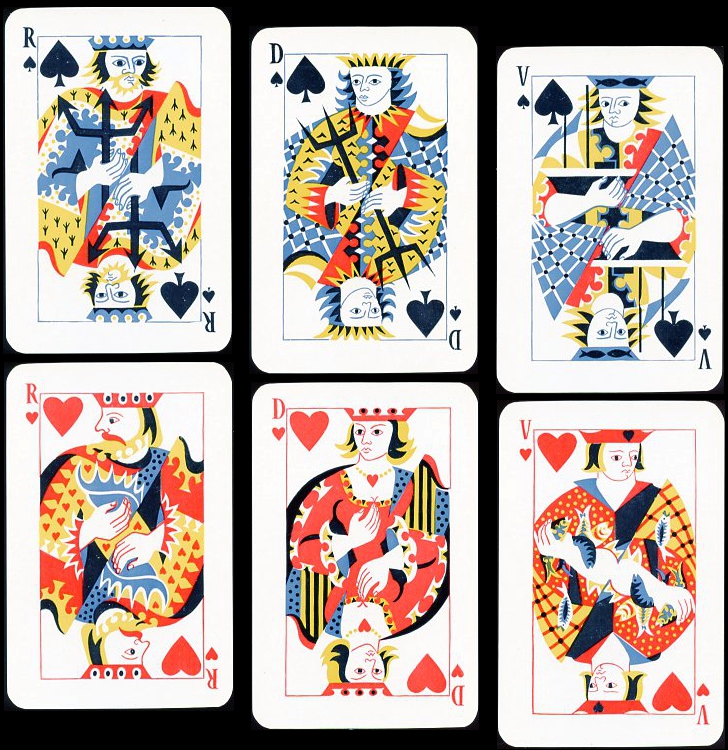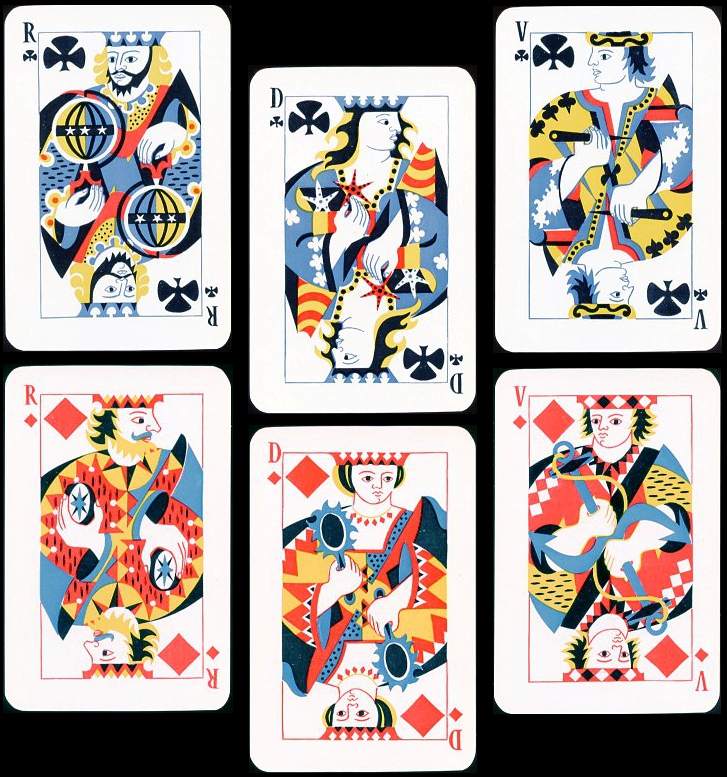 The deck consists of 52 cards, 2 similar jokers and a title card.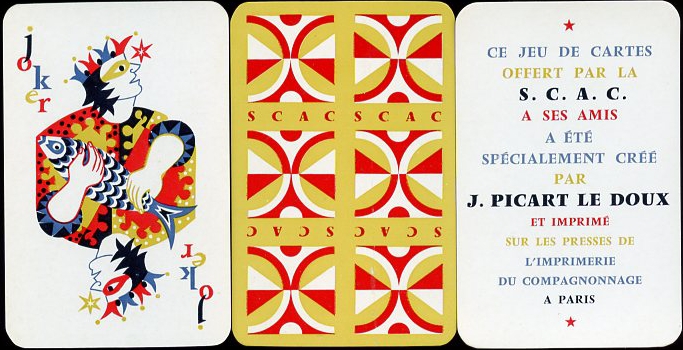 The second deck has the same back design but with blue instead of red.
They come in the special, illustrated double box.