September 2020
It's been a busy month, but a pleasant one as well. We had a sort of Dutch Indian summer here, a week with lots of sunshine and unprecedented temperatures for September, and I've had a few meetings with a Dutch artist, who had already designed a deck for a Dutch advertising agency in 1996. I liked his style very much and am going to publish a second deck with his work later this year. So I've been negotiating with a printer and have begun with the pre-press work. Not many decks have reached my mailbox this month though........

There was an interesting antique Belgian deck, but too crudely designed to suit my taste, so that was sold again. But I've added the scans to the Old School xpo. I also received the renewed edition of the Eisberg Freistadt deck, now published as the Drowning World poker deck, and will add that to the Kahn&Selesnik xpo later this month. And then there was this deck......
It's one of the about 70 decks that Elaine M. Lewis from Bradford (UK) has produced and when I say produced it means that she has designed and hand coloured each card in her decks. She produced her first deck, "Citicards", in 1990 and this year she has just finished her latest transformation deck "Once upon a Time" (fairy tale themed). With this production method it's understandable that each deck was published in a very limited edition, sometimes only 15 copies were made.
This deck was published in 1994 as "Coney Island" and it's her first transformation deck. Only 50 numbered decks were made. This deck has # 26. Her designs of the court cards are mostly based on the English or International pattern. In this pack all the courts play an instrument and the voice is one of them.
Coney Island is a peninsula at the southern part of Brooklyn, New York. The amusement area was developed in the 19th century and had it's heydays between 1880 and 1940. Judging by the designs of the pip cards I think that Elaine Lewis has portrayed the delights of the Coney Island from around 1900.
So for now...... ENJOY and make sure to click the aces here below.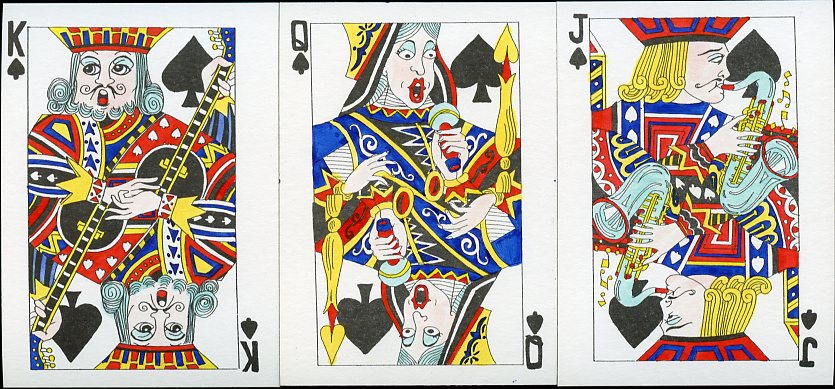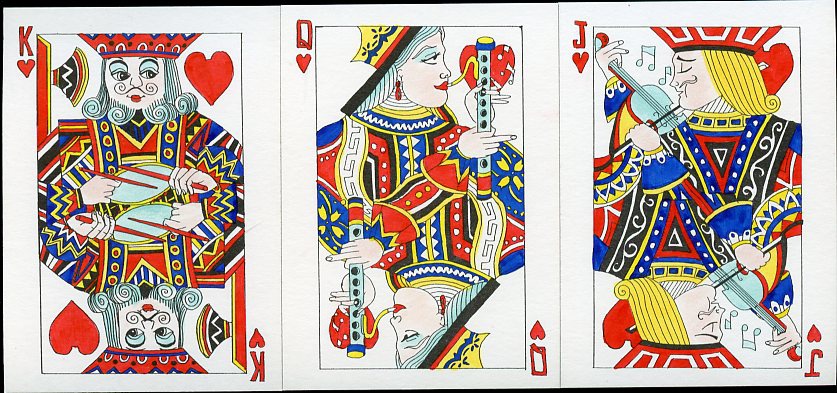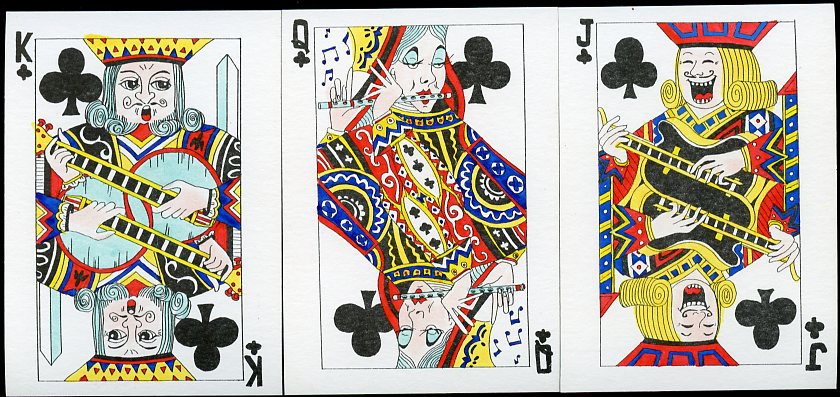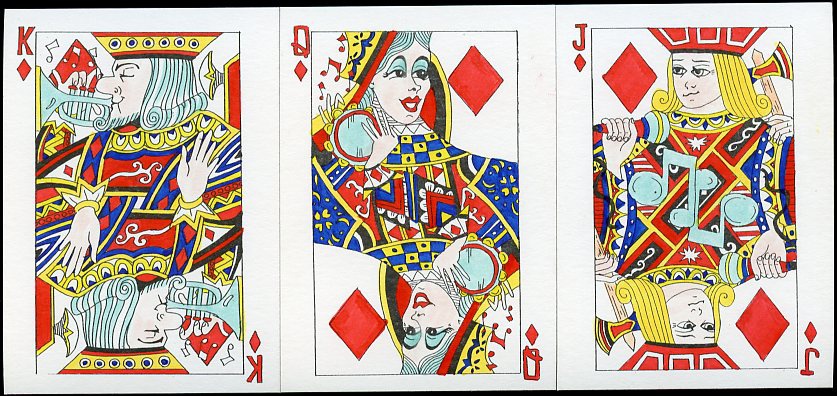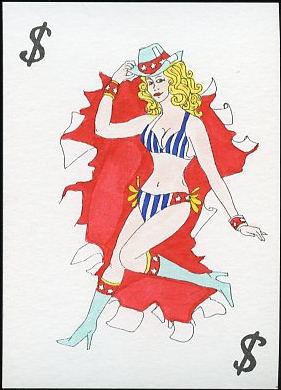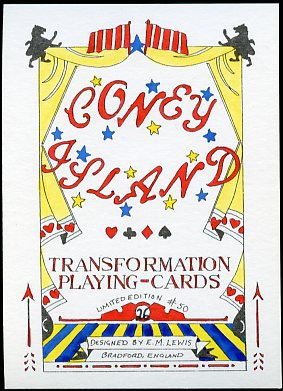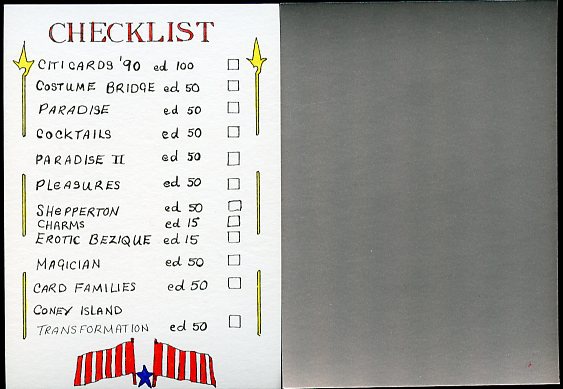 The deck consists of 52 cards, a joker, a title card and a checklist card.
The back is silver coloured, just like the box.