THE CLUBS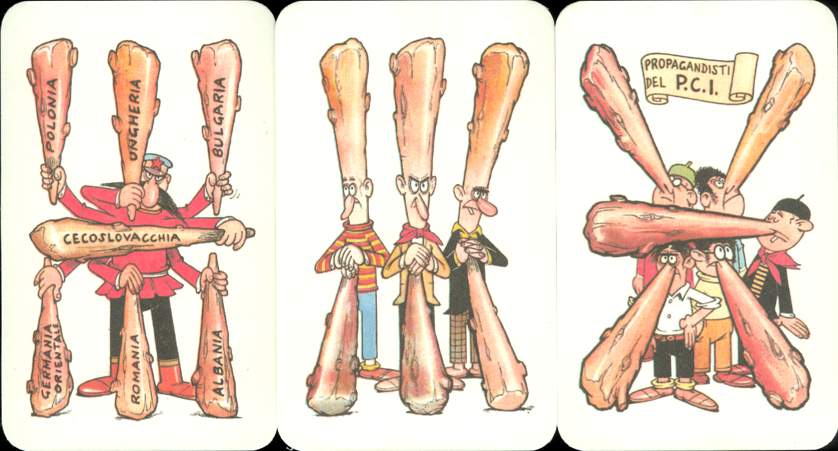 This suit has a few "striking" cartoons. Of course the Clubs are used to illustrate the aggressive side of the communists, internationally on the 7 and locally on the 6.
A personal favorite is on the 5 op Clubs: the Pinocchio noses of the Communist Party propagandists.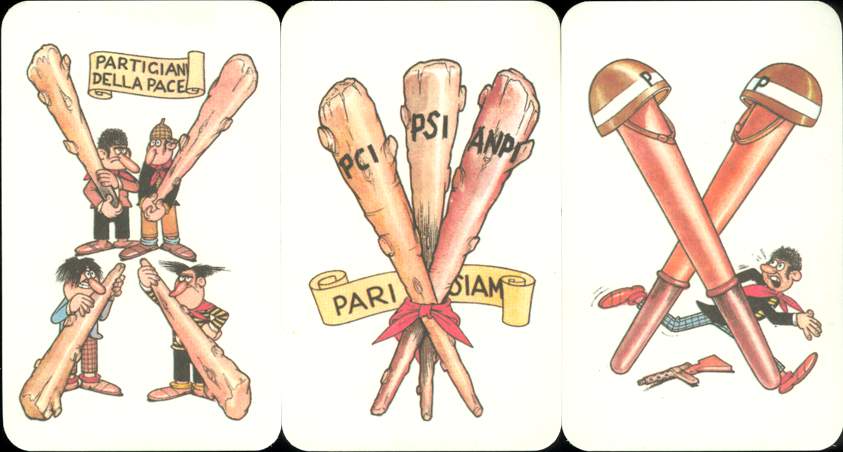 The 2's seem to be the key cards in this deck: here it's the only card in the suit, where an Italian communist is defeated.