July 2010
We had been to a few outdoor markets and although it was lovely to walk around in the morning sun, browsing through all the stuff on the stalls, we didn't find any real interesting decks there this month. There were no collectors meetings, as it is vacation season here, so the decks had to come from that other seemingly endless source...... Ebay.
And we did buy some interesting new decks there for our collection. But as the month progressed, we got more and more anxious to see if a deck would reach us in time. Although we already had a good number of decks to choose from, ever since we won this deck on Ebay, we knew that it would presented here. It's one of those decks that had been on our wish list for some time.
But as you can see it got here just in time and we're happy to share these beautiful courts and aces here with you........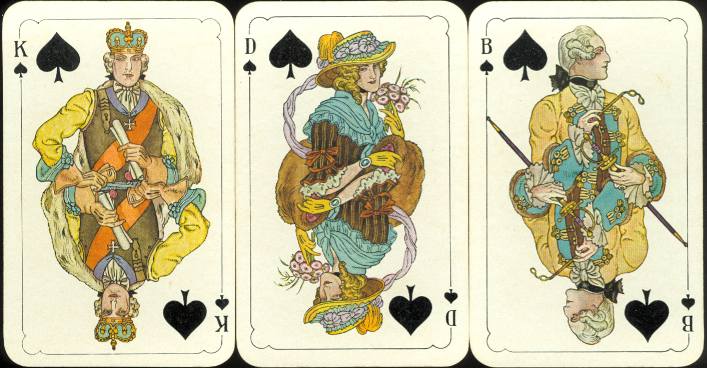 The deck was printed by F.A. Lattmann from Goslar, Germany, and published there for Reemtsma cigarettes in 1923. The pattern is known as "Die Feine Welt" and shows fantasy royalty in delicate designs. The designs were done by F. Christophe from Berlin.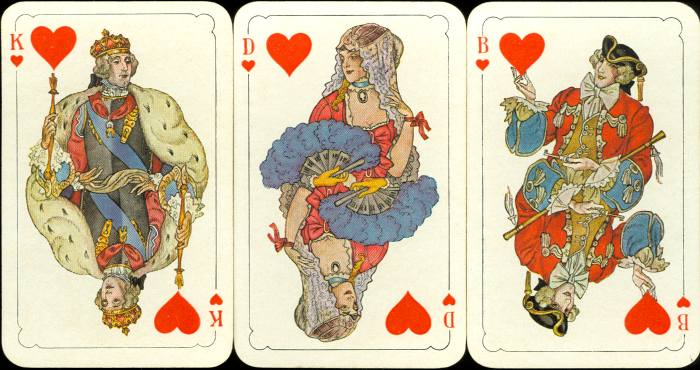 The aces are embellished with a soft background design in Art Nouveau style.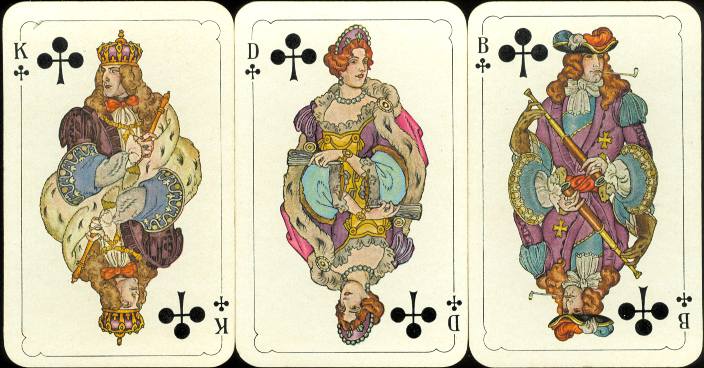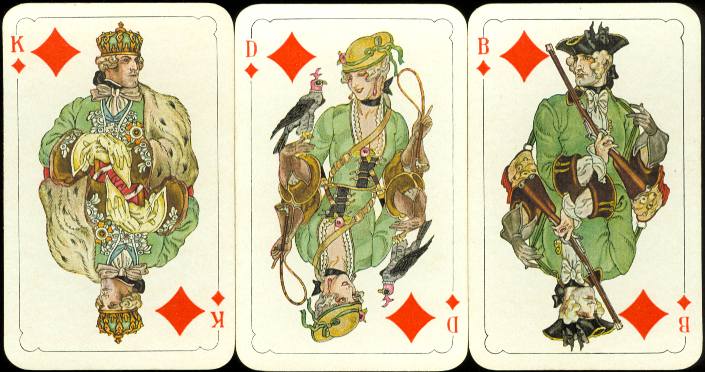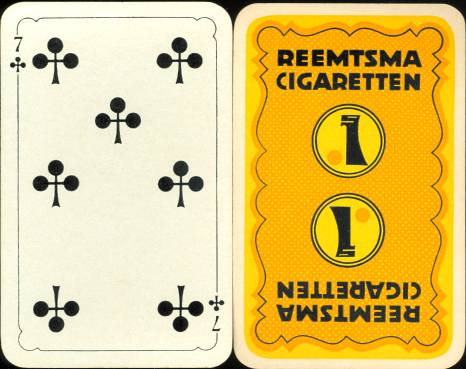 The deck came in the original box and we were pleasantly surprised by the fact that this box showed all the information about the deck, that we usually note on our file cards. It's amazing how little information makers and publishers tend to put on their boxes. But here we found all information concerning maker, designer, date and title.
The name and even the logo of the publisher, Reemtsma, are also found on the box.