July 2009
It's always nice to walk around in the sun on one of the open air markets that are held throughout the country during the summer. Not only hunting for cards, but looking at all the stuff that is on offer, means coming home with strawberries from the farmer, plants from an amateur grower or books to read. And of course there's almost always some interesting deck, either for trading or for our collection. This is how we found this month's deck too. It was hidden among some advertising decks, bound together in a stack by a rubber band.
When you find a deck like this, you'll start looking for marks that may refer to a certain manufacturer. As the pattern looked German and the aces had German scenes, usually the Jack of Clubs is the first card to consult. Often you'll find a logo on that card or the makers name along (one of) the sides, but here the Jack didn't give away its maker that easy. A magnifying glass revealed a number (3518), stamped on one of the sleeves of the Jack. As far as we know there was only one German manufacturer, who has used this method of a stamped number for a while, and that was C.L. Wüst from Frankfurt a/M. So the typical C.L.W. star should be on the Jack too and here it's printed on his chest.

After returning home, we found an exact same pattern in our collection, with exactly the same scenes on the aces. But there were differences too: not only a different number on the Jack of Clubs, but that deck came with aces in black/white. The aces in this deck are enriched with a blue color and there is occasional use of red and green too for the trees or depicted people.
It was a nice find, especially when you consider that we haven't been visiting Ebay to look for new decks, and the deck probably dates from around 1890.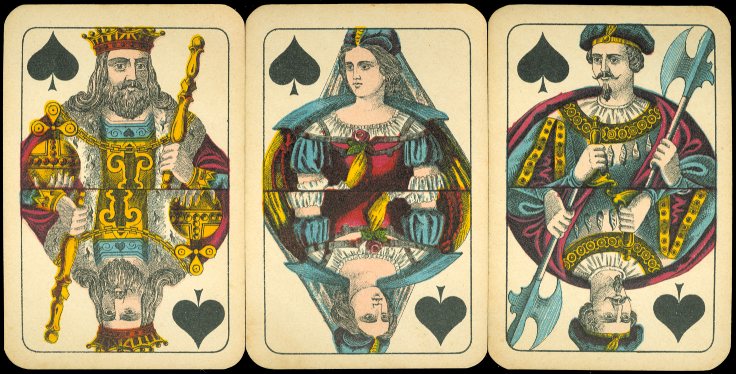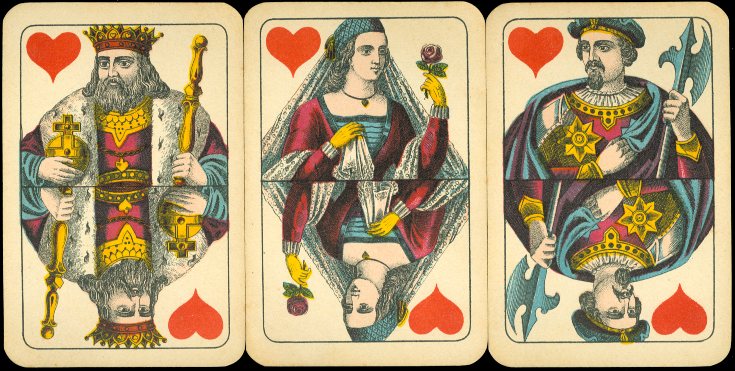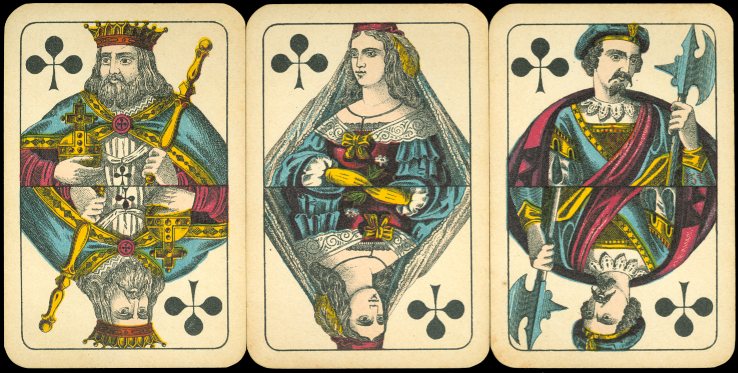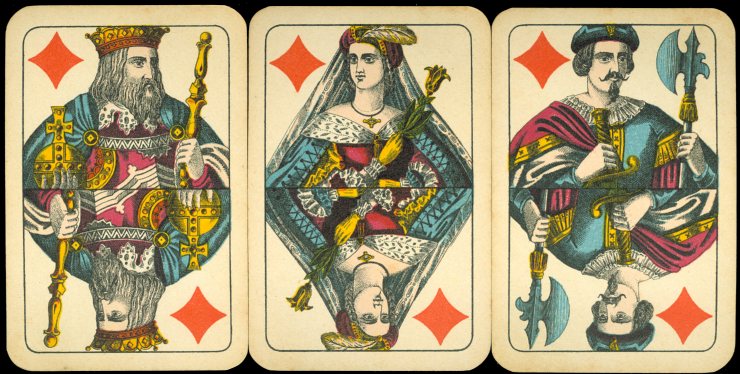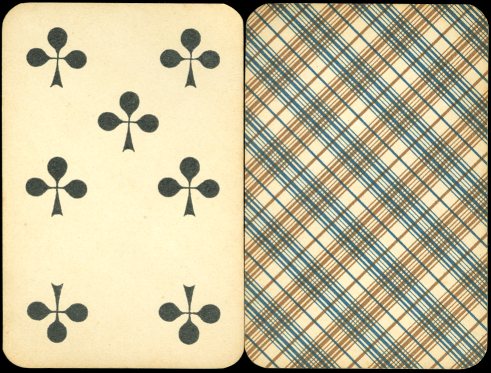 The deck consists of 32 cards.
Too bad it came without a box, but sometimes you can't have everything.