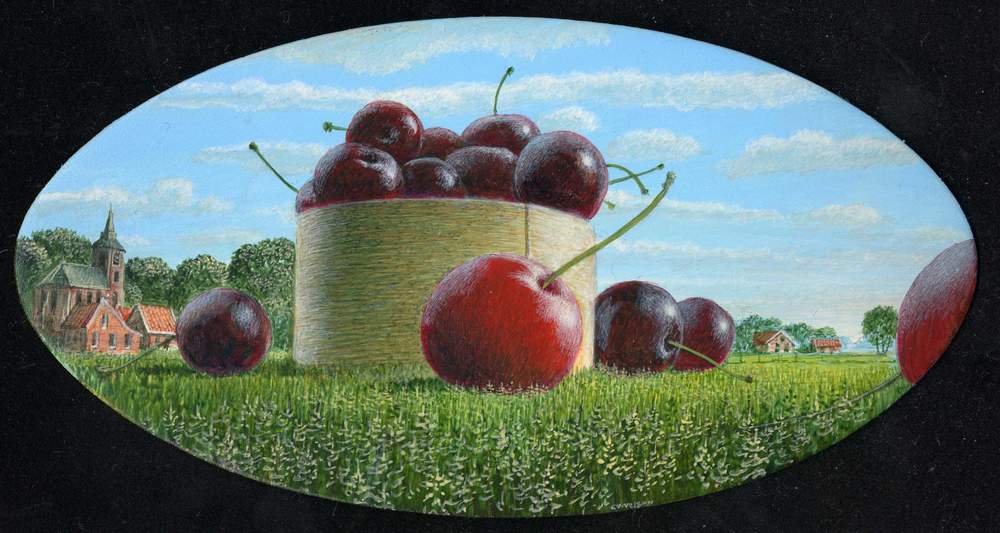 CON VAN VELSEN
At an early age, Con van Velsen (Bussum, 1948) was convinced that he wanted to become a miniature painter. After one year at the academy, what he had feared was proved right: they could not teach him the necessary skills. He left the academy, and decided to do his own research as an autodidact. This has resulted in a pre-academic, somewhat na´ve style of painting, that is clearly linked to the time in which his scenes are set. It is the late mediaeval world of friendly villages, idyllic streams, and fairy-tale castles. But it is certainly not the na´vetÚ of the dilettante. Van Velsen commands perspective, and is a true master in the expression of light and texture.
In 1998 the Holland Casino opened a new casino in Valkenburg and had commisioned a special deck of cards to celebrate this occasion. Con van Velsen was approached and he delivered 18 designs for the courts, aces, jokers and back. Each of them was a miniature painting by itself (in acryl on panel, 19.3 x 12.7 cm) and was reproduced before printing the deck.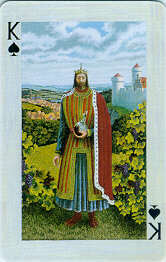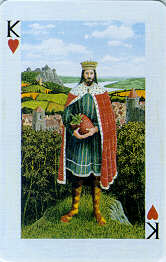 THE KINGS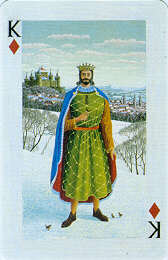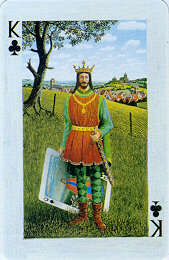 ---
The deck was published together with a casette, holding 36 designs -among them all 18 picture cards- of his work. The deck was edited by Identity Games Int. B.V. from Rotterdam and printed by Drukkerij de Ridder from Nijkerk The cards measure 89 by 57 mm.
---
THE QUEENS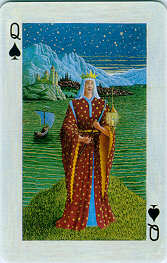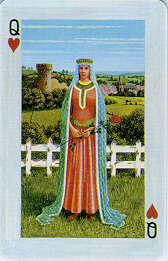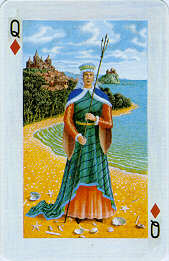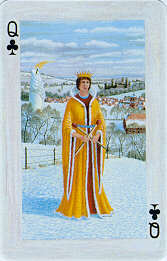 ---
---