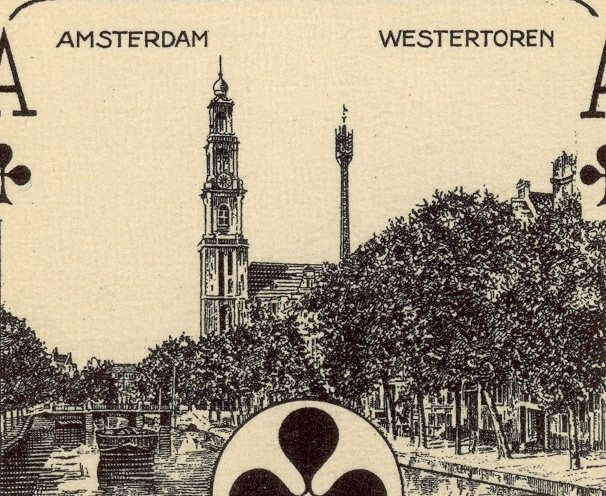 The Westerkerk ("western church") is a Protestant church in, built between 1620 and 1631 after a design by Hendrick de Keyser. The church is right next to the Jordaan district, at the bank of the Prinsengracht canal.
The spire is the highest church tower in Amsterdam, at 85 meters (279 feet). The crown topping the spire is the Imperial Crown of Austria of Maximilian I. The church bells were made by the Hemony brothers.
Ace of Clubs by F. Piatnik, Austria, 1930īs.
Ace of Spades by Rijnen Reclame, Netherlands, 2002.