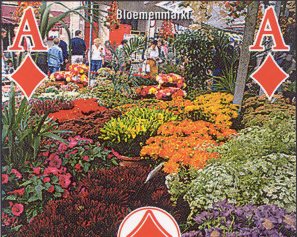 Ace of Diamonds by Rijnen Reclame, Netherlands, 2002.

The Bloemenmarkt (Flower market) is situated on the Singel and from the market you get the view on the Mint tower, as shown on the Dutch aces above.
On the ace of Spades we have passed the Mint square and look back at the tower.

Ace of Spades by F. Piatnik, Austria, 1970's.