Vacation pick up's
---
From our 3 weeks vacation through France and Italy we picked up a good number of decks. From some of those we'll show you the jokers here now. Other jokers will be added, when those decks have been processed into our file system too.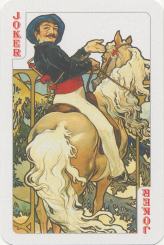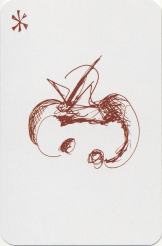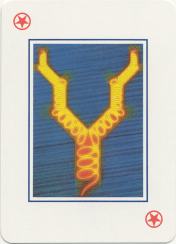 All 4 jokers have a similar version in black lettering or stars.
- the first is from a recent Piatnik deck with 53 different images of the Art Deco work by Mucha.
- the second is from a Piatnik deck: "Jam Sessions".
- the third is from an Italian deck by Modiano, published for Poli Industria Chimica S.p.A.
- the last one is from a standard deck by Grimaud.

The lovely lady here below will remain a mystery until next month, when we'll show some of her companions.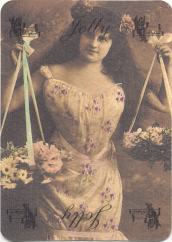 These two come from the "Corsairs & Flibustiers" deck. We traded the deck with a French collector that we met in Reims. It's a third version in our collection of this deck.

We found this deck in Paris. It was designed by H. Simoni and printed by Boéchat Frères. Published by Dusserre for.............

"Van Cleef & Arpels" perfumes

Heraclio Fournier,
standard jokers for
French pattern decks.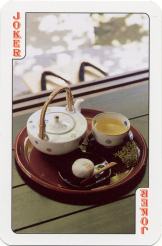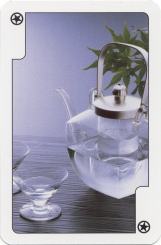 These two come from a recent Piatnik deck "Nippon Flavor".
---
JOKER EXPO'S
---
last update: 1/09/2005