We've fallen behind with processing all the new decks into our collection. This means that for all the new decks file cards are made, then the courts, aces and 1 joker are put in plastic showcases and finally the boxes (with the remaining cards) are put in one of the drawers in a large filing cabinet.
Falling behind means that the new decks are still within arm reach and that made it easy to lift all the jokers from those decks and scan them. So these we will present here as "the overflow".....................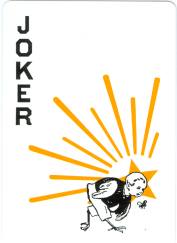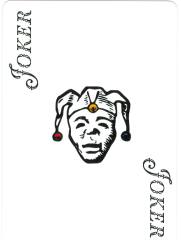 USA, 2008, design studio P22.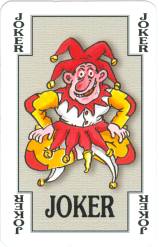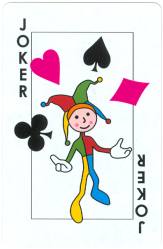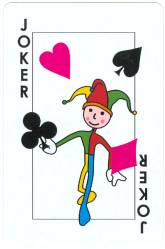 Poland, 1999, design: Petr Urban China for France, c2008.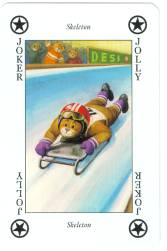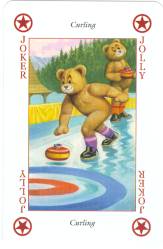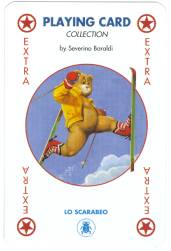 Lo Scarabeo, Italy, 2009.
All the jokers here below come from decks, which were made by Piatnik from Vienna, Austria, in a series of poster art decks with different topics.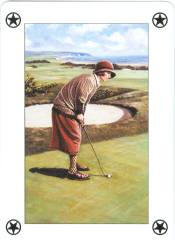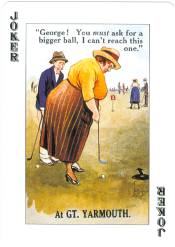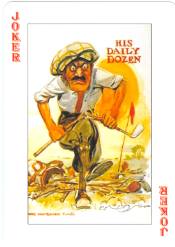 The Art of Golf, 2007 (3j)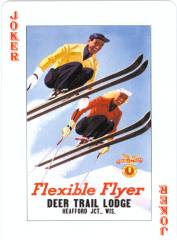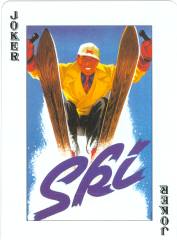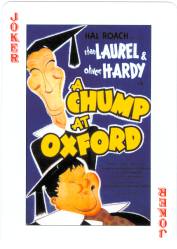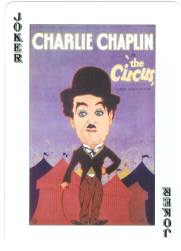 Ski Art, 2008 (2j+ec) Movie Posters, 2008 (2j+ec)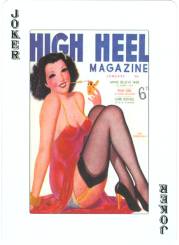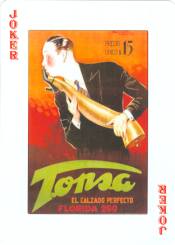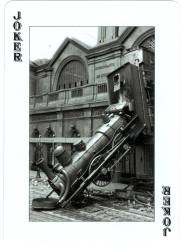 Shoes, 2010 (2j+ec) Rail Art, 2008 (j+2ec)
---
JOKER EXPO'S
---
last update 1/08/2010