-a dark background is used here to show the outline of the cards better-
ODD SHAPES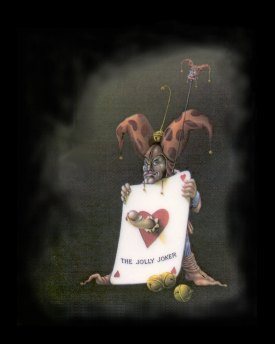 ---
99.9 % of all playing cards are made of a piece of rectangular carton, with a size that varies around the 6 by 9 cm. Sometimes there are different sizes used for patience decks or extra large decks. But there have been experiments with different shapes. Round decks were already published ca. 1900. Oval ones even a little earlier.
Disgarding the different sized -even square- and round ones, here's a selection of other ODD SHAPED jokers.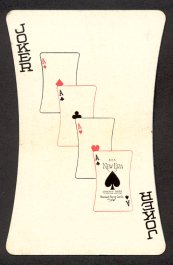 From the USA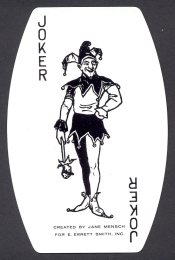 The CONCAVE deck (1929) The CONTOURA deck (ca. 1940)
---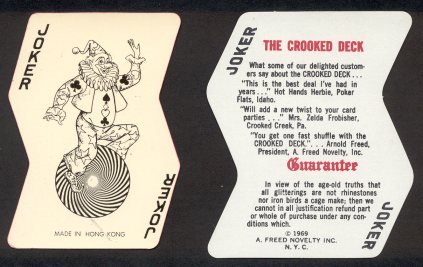 imitation Hong Kong, 1980's original one from the USA, 1969.
---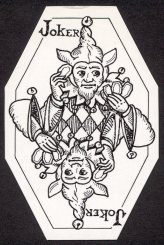 France, 1990's Belgium, 2000
---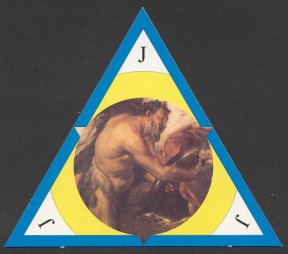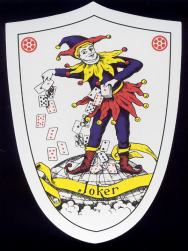 Netherlands, 1990's Belgium, 2006
---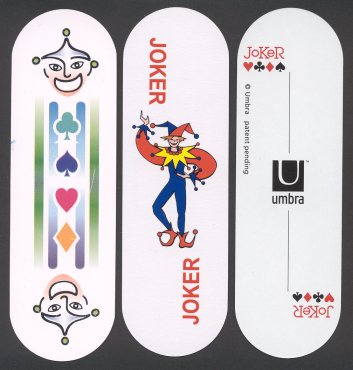 USA, 1980's China ca. 2000
---
---