D Xpo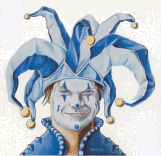 "The Striped One"
---
You'll find this character in many standard decks. We believe that this joker was originally made in Taiwan, but has later been used in decks made in China and Hong Kong too. The first 2 jokers show the basic design. Sometimes 2 more indices were added.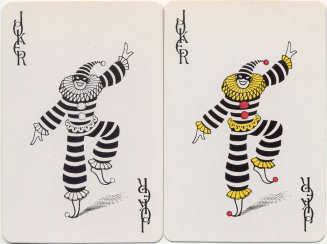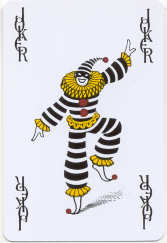 There are smaller versions too. The last in this row comes from a transparent plastic deck.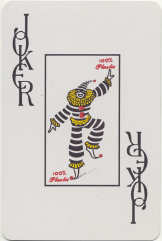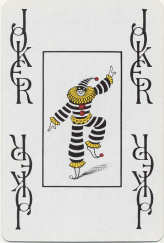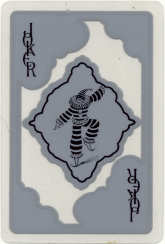 All the jokers above use the same typefont and intertwined design of the word "joker". Here below some jokers with the same design but different typefonts......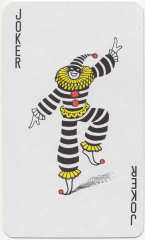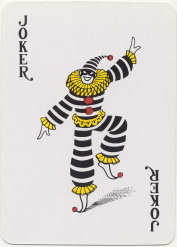 Here below 2 more deviant variations.....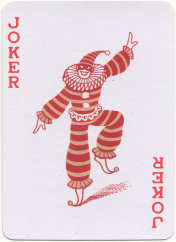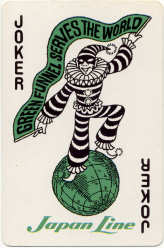 Here the word joker is set above the joker's head.

The 2 on the left are from the original manyfacturer, the 3 below are suspected to be copies.
---
JOKER EXPO'S

---
last update: 1/1/2008