DXpo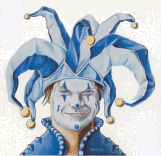 HAN JANSSEN designs
---
Because we want to highlight the designs, all pictures are shown at a a larger size than usual in this section. This may cause a longer download time.
Most Dutch joker collectors will have the following 3 jokers in their collection, but not many will know that these jokers were designed by a Dutch graphic designer. Han Janssen created the "Noord Brabant" deck in 1992 as a gift for the attendees of the International Playing Card Society (I.P.C.S.) convention in Veldhoven, Netherlands, that year. The deck was printed by Carta Mundi from Turnhout, Belgium, and the deck is dedicated to the Dutch province of North Brabant. The courts show farmers, women and gilt members in local costumes. The jokers show representatives of the carnival tradition in 3 towns in North Brabant.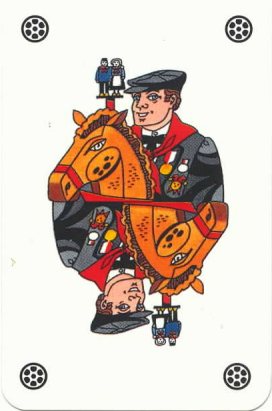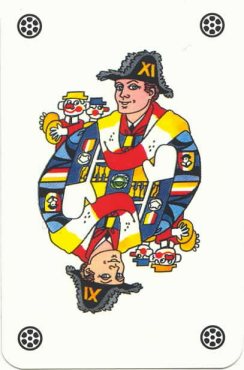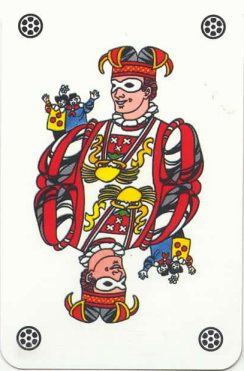 | | |
| --- | --- |
| | ORIGINAL DESIGNS |
In 1965 Han Janssen was asked to design a modernized version of the Berlin pattern for Biermans, a playing card manufacturer from Turnhout, Belgium. His design was accompanied by the 3 jokers here below. Unfortunately the deck never made it past the test print-run, so these jokers were never published.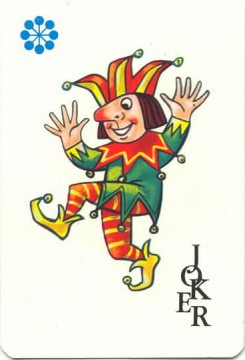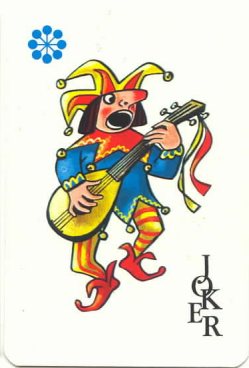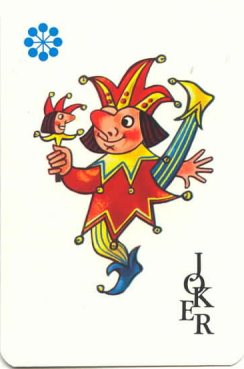 In 1975 Han Janssen has made a presentation at the I.P.C.S. convention in Leinfelden, Germany, about 4 standard patterns, as seen through the eyes of a graphic designer. For this lecture he has created 4 modernized versions of these standard patterns and their accompanying jokers. Han Janssen has some explicit views about the design of playing cards and these were applied in the design of these decks.
These 2 jokers were designed to come with his version of the international or anglo-american pattern.

These jokers were designed to accompany Han's modernized version of the Dutch pattern.

Two jokers for his Berlin pattern.

And these 2 were designed to accompany the modern version of the Parisian pattern.

These last 2 jokers were created with a deck that has a fantasy pattern, which was designed in full accordance with Han's views on playing card design.
And we'll end with another joker design, that many Dutch collectors will know, but...... they will rather be matchbox collectors than playing card collectors. In the 1960's Han Janssen has designed a playing card deck that was published on matchboxes in 1970. The lay-out of the print sheet only allowed 52 cards and a few cover sheets for packaging. So there's no separate joker in matchbox format, but the joker design was used on the cover sheet only.....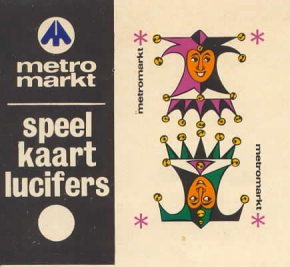 ---
JOKER EXPO'S

---
last update: 1/11/2008