DXPO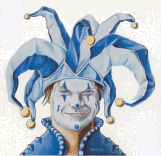 "Does his nose itch?"
---
-2-
The second joker with a "nose itch" comes from the Vereinigte Altenburger und Stralsunder Spielkarten (VASS). It's not a joker that was made after the VASS had taken over Dondorf, but was already present in decks that were made in the 1920's by the VASS from Altenburg/Thur.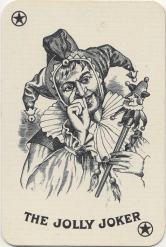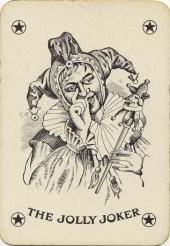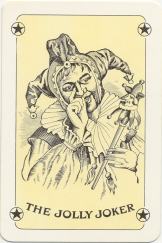 It looks similar to the first Dondorf joker, but here the joker holds a joker on a stick.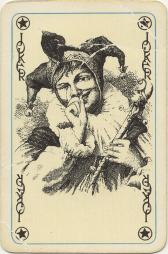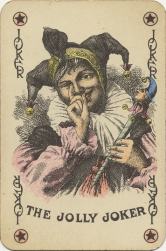 A second design, also by the VASS, with a much younger looking joker has survived the competition and is still in use.
Here below a regular one, a slim and long one and an advertising one.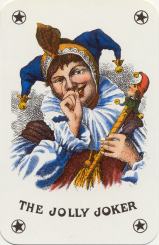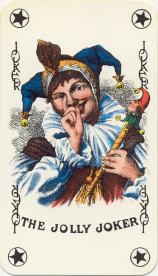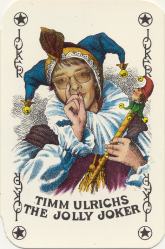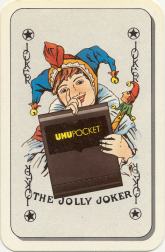 A re-drawn design by the VASS with advertising.
And of course there are always copy-cats. Here's one from Holland.............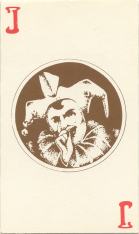 ---
JOKER EXPO'S
---
last update: 1/06/2005