"DOLLS"
---
When putting away a new joker in the "Women" volume, I stumbled upon a page where I had put jokers with a picture of a doll and the topic of a new joker xpo was found................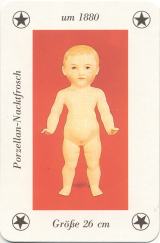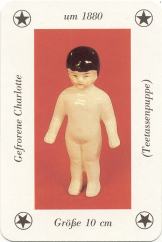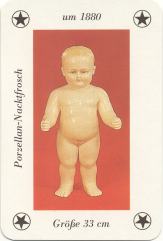 All 4 jokers come from a doubledeck that was published in 1988 as "Historical Dolls". It was printed by the Altenburger Spielkartenfabrik from Altenburg, former East Germany.
Each deck shows 52 different dolls from the History Museum of Leipzig.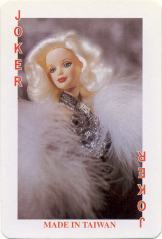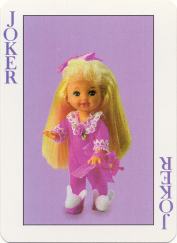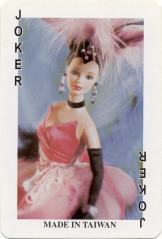 Three BARBIE dolls, in the middle one from a French deck.
Two Japanese dolls by the Takaro Co., Ltd from 1967.

A Chinese

"Barbie" doll.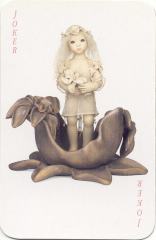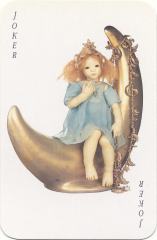 4 Art dolls by Anette Himstädt,
from a double deck published ca. 2000 in Germany.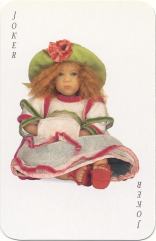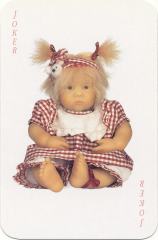 ---
JOKER EXPO'S
---
last update: 1/08/2005