D Xpo

BANNERS
---
When strolling around on collectors fairs here in Holland you often see a stack of jokers on a stall that sells anything but playing cards. Usually the stack contains the most frequently seen jokers, so lots of the regular CM's. But the following joker will, no doubt, be in the stack too........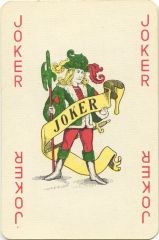 When we started collecting, we were told by a dealer that this joker was produced in Hungary and we had no reason to doubt that. The design has minimal lining and it is printed cheaply. We have never cared much for this joker. Still there were various variations to be found and we picked them all up. We also found that there was another joker, with almost the same design of the guardian, but the banner says "the jolly joker". The differences are: the guard's weapon is placed before the banner; there is a slight difference in the feathers on the hat; the general design of the jolly joker is much more detailed.
It's probably not a coincident that the "jolly" was left away on that cheap one. There's nothing jolly about the design anymore.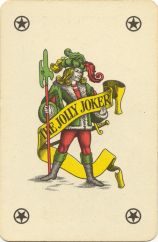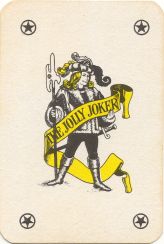 the black/yellow one is not so often seen
When searching for the connection between these jolly jokers and Hungary, we found 3 interesting jokers: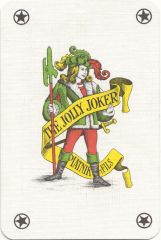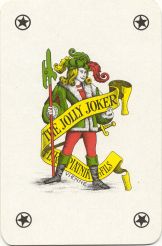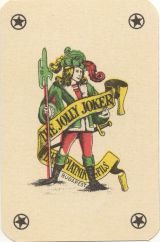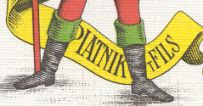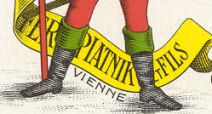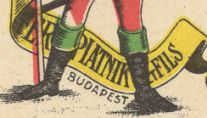 We think that the first joker is a more recent one than the other two, judging it by the backdesign. The other two were probably made in the 1930's. Ferdinand Piatnik & Sohne had started a playing card factory in Budapest, Hungary, in 1896. They acquired other local card manufacturers and were from 1932 until 1948 the sole playing card manufacturer in Hungary. In 1949 the Hungarian division was confiscated by the state. The "jolly joker" as above (without maker's name) was produced in Hungary since the 1950's.
It was surprising to find that a cheap joker could have such a classy grandfather, like Ferdinand Piatnik.
---
But it seems that that same cheap joker is also a relic of a fashion from the early 1900's.
We found some "bannered" jokers from other European cardmakers to illustrate this. Although we knew that in the old days European cardmakers looked very carefully at each other's products and were keen on copying succesful cards, we had never expected to see that this would extend to jokers too. But look at the following ones........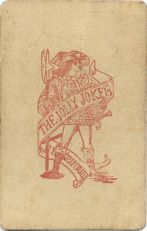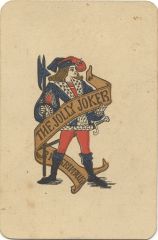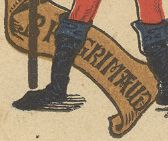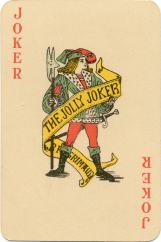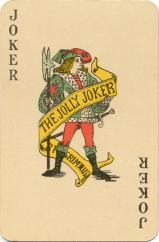 These jokers were made by B.P. Grimaud from Paris, France. The one with the stars is from a later date, but the first two are probably from ca. 1925. The last two come from a "Vitrex" deck by Grimaud, probably 1930's or 40's.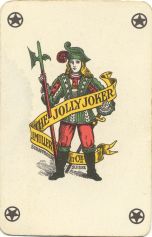 The Swiss manufacturer J. Muller & Cie., ca. 1930.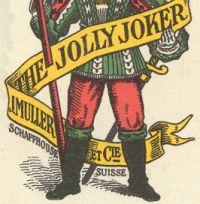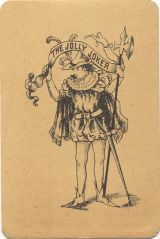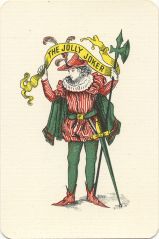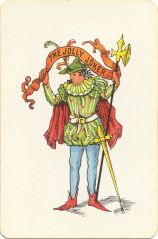 Jokers by the Belgian manufacturer Brepols, 1930's and later.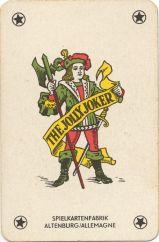 <and this older German joker pops up some 40 years later in Poland>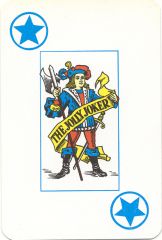 Maybe this means that, at least in Poland, there's a revival of the banner fashion from the early 1900's.
---
---
last update: 31/12/2004